The 2023 Legislative Season: Highlights for the Massage Therapy Profession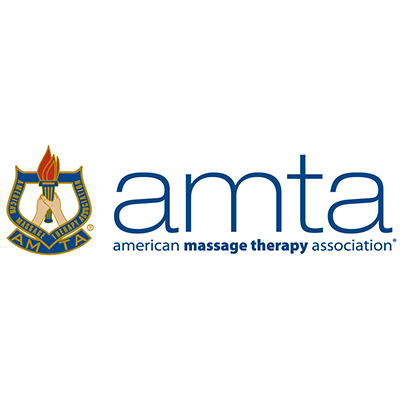 With an active legislative season coming to a close, explore how AMTA was involved in advocating for state licensure, massage therapy for pain management, the Interstate Compact and fighting the reduction of standards in the profession. Take a look at highlights on laws and bills that have been recently signed, updated or amended across the nation.
Working to Achieve Massage Massage Licensure in All 50 States
AMTA is committed to helping champion licensure for massage therapists in the remaining unlicensed states in the country. Legal recognition of massage therapy and clearly-defined requirements will help advance the profession as well as protect the health and safety of massage consumers. The following unlicensed states remained a top priority for AMTA during the 2023 legislative session.
Kansas bill, SB 305 ran out of time during a very busy legislative session, but key leadership is in support of this bill, and we are optimistic for 2024.
Similarly, Minnesota companion bills SF 967 and HF 973 were also held up due to other priorities, and will be deferred until 2024.
The sponsor of Wyoming SF 0091 was reluctant to move the bill forward this session, and there does not seem to be an appetite for regulation at this time.
Massage for Pain Management Legislation
AMTA monitored 145 bills during this legislative session related to non-pharmacological approaches for pain management. We provided input for bills related to the study of alternative treatments for chronic pain, removing barriers to non-opioid pain management, and requiring insurers to cover alternative treatment options. Some of these bills include:
Massachusetts (A SB 659) which will not require a patient to receive preauthorization for alternative pain management services is still progressing through legislature.
New Hampshire (NH HB 66) was enacted into law in April, which helped establish a committee to study non-pharmacological treatment options for patients with chronic pain. And NH HB 303, requiring health insurers to provide coverage for a board spectrum of pain management services is unlikely to pass.
New York (A 273) enacted in December 2022, addresses patient treatment plans for those seeking pain management from neuromusculoskeletal conditions and includes massage therapy as a non-opioid alternative for consideration.
California (CA AB 1751) which would require the prescriber to offer, as deemed appropriate by the prescriber, a referral for a provider of non-pharmacological treatments for pain did not pass.
Connecticut (CT HB 5485) which would require the Office of Health Strategy to contract for a cost-benefit analysis of establishing a universal health care financing system did not pass.
Kentucky (KY HB 67) stating that any health benefit plan would include coverage for twenty visits to a licensed practitioner did not pass.
West Virginia (WV HB 2086) which would have increased the number of pain management visits insurance companies must cover under the Opioid Reduction Act did not pass.
AMTA Participates in Healthy People 2030: Best Practices in Pain Care Webinar
In addition to AMTA's efforts at the state level, we continued our federal advocacy around massage's important role for pain management.
In May, AMTA was proud to participate and represent the massage therapy profession in the Healthy People 2030 Spotlight on Health: Best Practices in Pain Care webinar hosted by the Office of Disease Prevention and Health Promotion (ODPHP). Multiple treatments for pain management along with ways that people can take an active role in managing their pain were discussed.
In addition, Cindy Steinberg, the Director of Policy & Advocacy at the U.S. Pain Foundation outlined the best practices in pain management, highlighted in the findings of the HHS Pain Management Best Practices Task Force. And, an important part of the program included a discussion on complementary and integrative healthcare approaches with an emphasis on massage therapy.
Learn more by watching a recording of the webinar.
The Interstate Massage Therapy Compact (IMpact)
The Council of State Governments (CSG) and the Department of Defense (DoD) have partnered with FSMTB and other industry stakeholders, including AMTA, to create legislation for the Interstate Massage Therapy Compact (IMpact), with the purpose of supporting the mobility of Licensed Massage Therapists (LMTs) across the country and to ease the burden of license portability.
Seven states must enact the bill in order for the Interstate Compact to go into effect. Five states introduced legislation in 2023: Ohio (OH SB 56), Nevada (NV SB 270), Georgia (GA HB 466), Washington (WA HB 1437), and Nebraska (NE LB 280). In June, Nevada was the first and only state to enact the Interstate Massage Therapy Compact to date.
Learn more by visiting the Interstate Massage Therapy Compact website.
Fighting Reductions in Massage Therapy Standards
AMTA actively engaged with our state chapter leadership and lobbyists to fight legislation that threatened to reduce standards in education and safety.
Utah SB 81 – We began our work in Utah during the 2022 legislative session with the introduction of SB 81. After SB 81 died due to a clerical error, it was reintroduced this year as SB 42. This legislation creates two additional, lower tiers of licensure: Massage Assistant and a Massage Assistant in Training. Massage Assistants require only 300 hours of training and indirect supervision of a Licensed Massage Therapist. SB 42 was signed into law on March 14th, 2023. AMTA will continue to be involved as the Utah Board of Massage Therapy begins the rulemaking process.
Oklahoma SB 633 sought to reduce some standards of licensure, including removing the liability insurance requirement. SB 633 failed in the Senate Committee on Business and Commerce.
Alabama HB 192 was introduced as standard Sunset Legislation for the Alabama Board of Massage Therapy. A board's sunset puts an end date in the statute, which requires the legislature to review the board for efficacy, necessity, and transparency. In a surprising and unprecedented act, HB 192 was amended to reduce licensing and penalty fees, as well as make changes to the original Practice Act, including allowing massage therapists to remain in an establishment overnight. AMTA will continue to be active as the Board begins rulemaking to enact these changes.
Massage Therapy Establishment Licensing
There were only a handful of establishment licensing bills introduced this year, in Oklahoma (SB 633), Pennsylvania (HB 1241), and New Hampshire (HB 341). AMTA remains neutral on this topic, unless the language is overly burdensome and does not allow for a solo practitioner exemption. We monitored these bills closely and so far, none of them have progressed.
Human Trafficking Legislation
This legislative session, there were a number of human trafficking bills introduced, as well as immunity bills. Delaware SB 43 and California AB 1740 require signage for human trafficking awareness, and Nevada AB 288 would establish a Blue Ribbon Committee on Human Trafficking, which would include a member of the Nevada Board of Massage Therapy on the committee.
Rhode Island introduced four immunity bills this session. While the bills' intentions were to protect witnesses to crimes and victims of crimes, AMTA had concerns that both HB 6064 and SB 892 referenced sections of the Massage Therapy Practice Act. AMTA provided comments to the House Judiciary Committee, and all four bills failed.
Gainful Employment Rule
Recently the U.S. Department of Education (DoE) released proposed regulations to establish safeguards to protect students from unaffordable debt or insufficient earnings from career training programs, along with new measures to increase transparency across all postsecondary programs.
AMTA is pleased to see the DoE take an active role in proposing new regulations to promote transparency, competence, stability, and effective outcomes for students in the provision of postsecondary education. Taking measures to ensure that students have a fair and equitable educational experience is a concept that AMTA and the massage therapy profession fully supports.
However, we did have some concerns regarding how the proposed rule could have an adverse impact on massage therapy education and the flow of students into the workforce.
You can view AMTA's comments here.
AMTA Advocates For Our Massage Community
AMTA is your voice and your advocate and we continue to focus on legislative and regulatory wins to improve standards for the massage therapy profession. For any questions regarding these legislative updates, we encourage you to reach out to our Government Relations team.